As you know,
my husband gave me strep throat
. So I packed up the children for a visit to their favorite place: the doctor's office. I had nothing better to do during our 45 minute wait than to document of the fun that we had using my phone.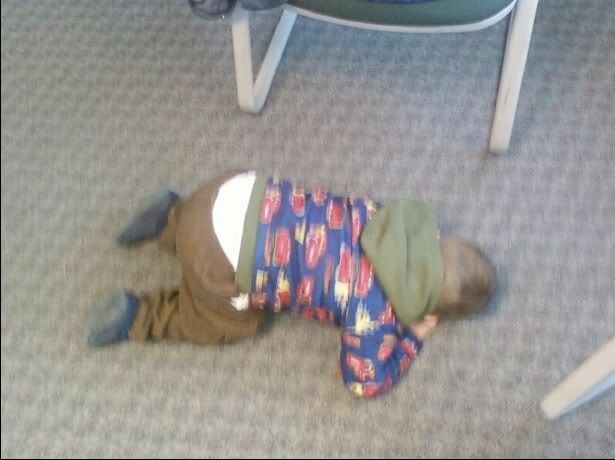 Our leisurely visit begins immediately after I check in with the receptionist, when the littlest flops himself onto the waiting room floor, making himself at home.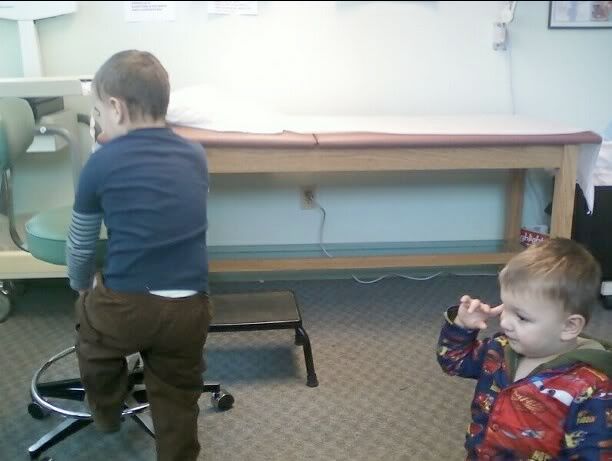 We make our way into the exam room aka "waiting room b" aka "longer wait room". Johnny finds cool spinning chair.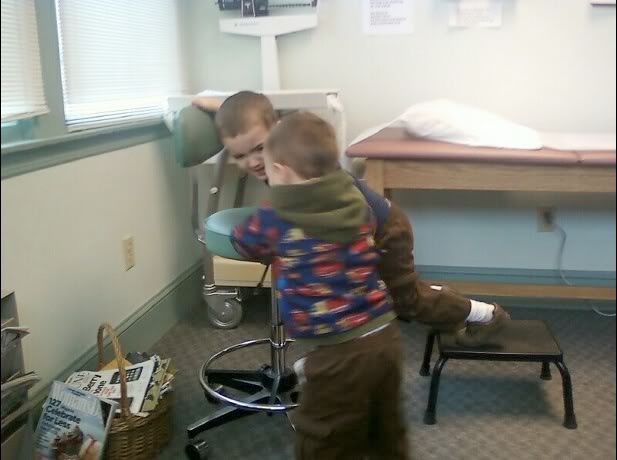 Hayden wants cool spinning chair too. They fight over cool spinning chair.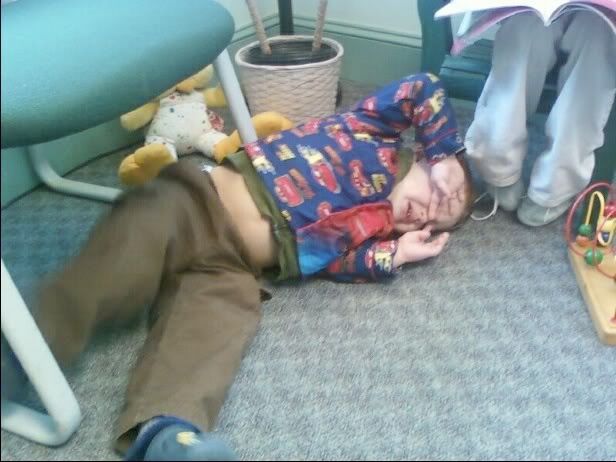 Hayden loses the fight.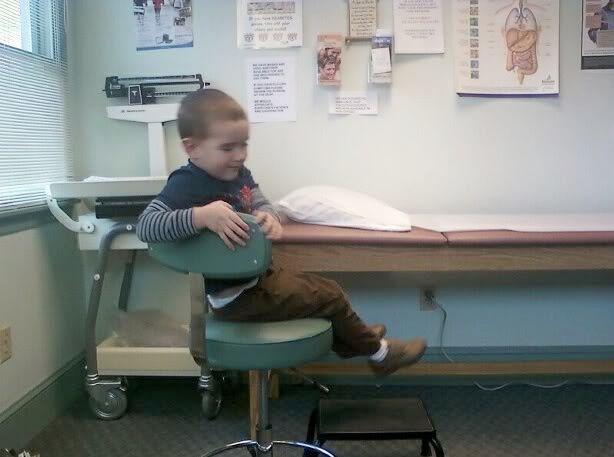 Oblivious to his brother's torment, Johnny spins in the cool spinning chair.
Still crying.
Still spinning.
More crying.
More spinning.
Johnny confronts Teagan about something that's probably very important.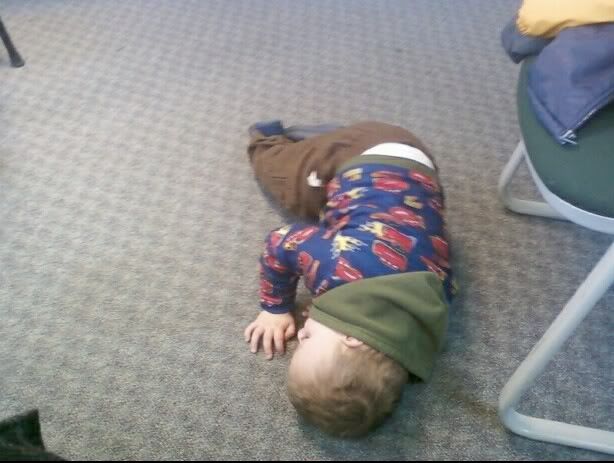 Yep, still crying.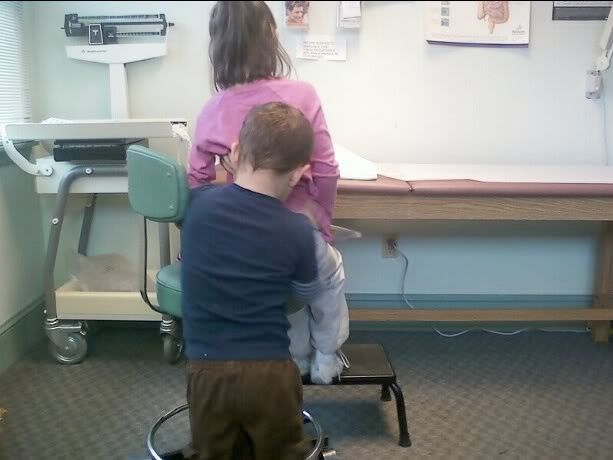 Teagan takes over the cool spinning chair.
Johnny begins shoving Teagan off of the cool spinning chair.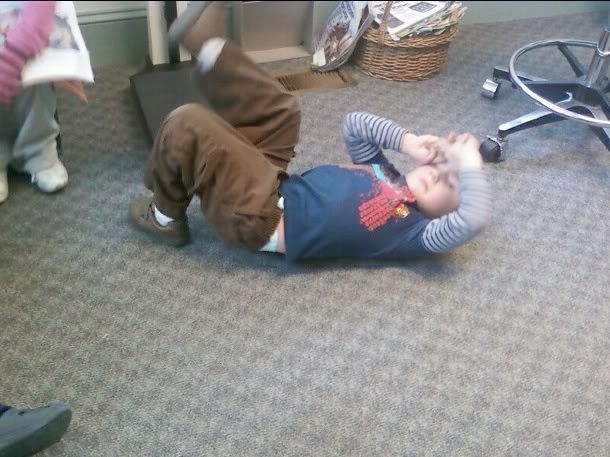 "OKAY THAT'S IT!!!!!!! NOBODY GETS THE CHAIR! GET OFF!"
Teagan goes back to doing what she does best, ignoring the agonized cries of her brothers.